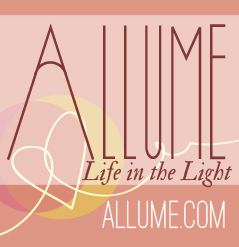 Alrighty, we are under 3 weeks away from Allume 2012!  There are over 400 of us and I know we have a ton of newbies in the crowd including myself!  Sarah Mae put out a call for a newbies link-up and I volunteered, so let's do it!
The link-up will be starting MONDAY October 8th and run until the conference.
Because I want as many of you newbies included in the link-up I'm leaving the form of your post up to you but here's a few prompts to consider:
Do a general intro post—the elevator pitch about you and your blog.
List the Top 5 things you're hoping to gain from Allume
List the Top 5 things you're freaking out about and maybe we'll get some alumni helping us out in your comments.
In the meantime, feel free to join the Facebook Group for Allume Newbies. It's a great way to start connecting to folks but this link-up will be an easy way to centralize all our links and let the other attendees get to know us too.
That's it!  I'll have it go live at midnight EST on Sunday night so write something this weekend and be back here on Monday!