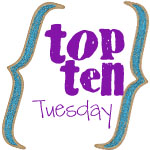 I had another post planned today but I can't seem to make myself publish it.  My heart is breaking for those in Tennessee.   I simply can not imagine losing everything to a flood.  So here's 10 ways you can help even if you aren't in the area:
Obviously, if you are able, go in person to help clean up.  Cross Point has a relief center and is sending people out to help.
Donate through Cross Point to help their efforts here and mark it as Flood Relief Fund.
Donate volunteer services through Hands On Nashville http://www.hon.org/
Donate money to Hands on Nashville here
Text REDCROSS to 90999 to donate $10 or visit Nashville Red Cross site and donate.
Donate to Second Harvest Food Bank HERE.
Donate to the Salvation Army.  Monetary donations are preferred and can be made online HERE or by phone at 1-800-SAL-ARMY.
The Community Foundation of Middle Tennessee: In partnership with the Mayor's Office of Emergency Management, donate online to the Metro Nashville Disaster Response Fund and/or the Tennessee Emergency Relief Fund HERE (checks can be mailed to P.O. Box 440225, Nashville, TN, 37244)
Clear Channel Cares MidTN Flood Relief RadioThon. Call 1-888-540-5200 to donate
Pray! This is a huge life-changing event for thousands there and even across the country.
Here is a great post listing better opportunities, especially if you are in the Nashville area.
We can't do everything but all of us can do something!