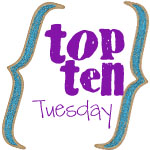 In light of our anniversary and some really special Karen Kingsbury books, relationships and marriage have been heavy on my heart this week.  It's so important that we pray for our children and their future spouses, if God leads them that way.  I know my parents and Scott's parents both prayed many of these.  It is now my turn to pray for my two girls and I thought I'd share some of the ways I'm doing that.  Pray that:
God would help you to lead your daughter to an authentic relationship with Christ
God would help the child's parents to lead their son to an authentic relationship with Christ
God would lead you and his parents in the paths that would lead your children together
God would keep them pure, in heart and body, until marriage.  Specifically, that Satan would not deceive them about love, relationships and marriage and what they should look like.
God would help them raise their son up to be a spiritual leader and humble servant.
God would help us raise our daughters up to be a Proverbs 31 woman.
God would speak to and soften their hearts so they recognize each other when the time is right.
They would have a fulfilling, long and happy marriage.
God leads them individually and together in whatever ministry He has in store for them.
If God gives them children, that they would be praying these same prayers one day.
What else should we be praying for?
See more Top Ten Tuesday posts at ohamanda.com