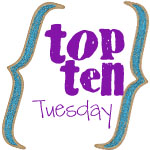 OK, I'm sharing some blogging SECRETS on the post today.  Some people pay good money for this information but I'm sharing for free today!
So I'm going to be forthright here and say I made good money blogging for One Tree Hill Blog (which I sold last year).  Like, a good 5 digit income.  I had NO CLUE I would make that much money blogging.  My intent with the site was to blog about something I was already blogging about and get a little money for it.  Well, I was pleasantly surprised.  I always say I struck gold.  The fans of OTH are historically young and was voted the MOST involved fans online out of any TV viewers.  When I set up consistent, timely and in some cases, unique content, the fan base was already there to read it.
Because I set up the ad streams from the get-go, they simply scaled with the site.  I want to be clear that I was very passionate about the show and I would have done it whether it was 3 digit or 5 digit income.  I don't want any fans of the site to feel like I was just out to make money off them.   Ads are nothing new to the commercial and blogging world but kinda new to the fan site world, especially when I first started in 2008.  The bottom line though is the site was A LOT of work and I was doing it on my own 95% of the time.  The income we used for things like a trip to Disney and finishing our emergency fund definitely made the time away from my family for the site more worth it.  But I always say, blog only what you are PASSIONATE about.
Blogging for money is not for everyone.  It can bog some people down and care more about the numbers than the content.  It is so easy to sell out for the content when you see dollar signs.  However, if you can handle it, why not supplement your family's income or even replace your family's income with something you're doing anyway?
So what I want to share today is the top 10 income streams that I used on OTHBlog as well as other sites, including this one.
1- BlogHerAds – BlogHerAds pays per impression and was by far the largest source of income.  I've seen up to $3 for every 1,000 impressions (although more like $1).  If you're getting tens of thousands of hits a day, that adds up FAST.  Here's the thing though. You need to have enough hits on your blog to make it worth the valuable sidebar space and other rules it requires.  Here's my logic.  A simple self-hosted WordPress site costs $7/month.  In order for the ad to pay for your hosting costs plus taxes, you'd need to have 500 hits a day.  500 hits a day isn't much on a niche blog probably but for small-time mommy bloggers, it's a lot.  The other thing is BlogHerAds is swamped with requests so it's hard to get in.  There are other pay per impression ad networks like Tribal Fusion or Casale Media, Inc. but I've found they also are tough to get in.
2 – Google Adsense – Adsense are those little blocks of links, or graphic ads, you see on sidebars, in posts and in between posts.  They pay you, say, .01-.25, for each click from the user.  I never had the success that other people I know did as I understand this is actually some people's bread and butter with ads. It was enough though to add to the mix.
3 – Kontera – These are the links that are within posts and a pop-up box comes up with an ad when it's hovered over.  You're paid per click.  This is a small stream and I'd only recommend for those with very high traffic.
4 – The Today Show – This is a sidebar ad that pays you per view of their video.  It used to be pretty decent at .50/1,000 but has gone down as little as .11/1000.  Once again, probably only desired with higher traffic.
5- Jambo Video Network – This is a video/graphic ad that plays on each impression.  You can make pretty good money but it can be super annoying to your users.
6 – Linkshare/iTunes affiliate – You get a cut of each song/video/show purchases from your link.  This was great for links to music from OTH, although still, very small slice of the pie.
7 – eBay affiliate – You get a cut of anything purchased from your link.  This was fantastic money when it first came out but I think they've changed the rules and you get much less these days.  However, I think this is great if you really pointing to relevant items your readers need and it doesn't require a lot of traffic.
8 – Amazon affiliate – Another affiliate – you get a cut of anything purchased from your link.  This worked great for the show's DVD sales each year.  Also good for books/music for mommy bloggers.  Just a few each month and you could earn your hosting fees back.
9 – TextLinkAds – I love this one.  People purchase a link from old posts for, say $12/month and you get half that.  Just get a few of those and you have a nice chunk per month.
10 –Sell Your Blog – If you have a stable, income-generating (probably niche) blog and you get to the point where you're ready to let go, sell it!  Put it out to friends you trust or there are sites you can use to put it on the market.  Don't take for granted what you've spent your time on.  It's worth it!
There are DOZENS of other ways to monetize your blog. For each of these listed there are 10 other sites to do it through.  I found this list of 101 ways to monetize your blog that is great.  I didn't even touch private ads, ebooks, donation buttons, etc!
For you savvy bloggers out there, I've shared my secrets, what sites work for you?
This post was linked to ohAmanda's Top Ten Tuesday.