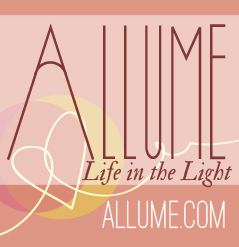 Hello visiting Allume attendees!  We are just 17 days away from seeing each other in person at Allume 2012!  Today's post is especially for the newbies.  We put out a call on Friday for you guys to link-up and now it's time to get busy linking!
Because I want as many newbies included in the link-up I'm leaving the form of your post up to you but here's a few prompts to consider:
Do a general intro post—the elevator pitch about you and your blog.
List the Top 5 things you're hoping to gain from Allume.
List the Top 5 things you're freaking out about and maybe we'll get some alumni helping us out in your comments.
Still don't think you can write a post?  Just link to your main site!  We want to be able to meet you.
As I mentioned before, feel free to join the Facebook Group for Allume Newbies. There's some great conversation happening!
Since I'm a newbie too I thought I'd post the top 5 things I'm freaking out about:
I didn't want to but I'm freaking out a little about my outfits.  Ugh, I know it's so lame.  I just want to be comfortable, warm and cute but since it's my first time, I'm not sure how many outfits I need and how dressy they need to be.  Plus, I'm flying and I don't want to have to check a bag but they keep saying leave room for swag and oh my goodness, I can't do both without it costing a fortune!
What if I don't attend the right break-out session?  There are so many great speakers and I'm already having a hard time picking which one I'll attend.  What if I miss the best Allume session ever??  Which sessions are on your list?
I am really good at sticking my foot in my mouth and being socially awkward.  I just really hope I'm able to not look like a dork in front of all of you!
While I'm SUPER excited to meet so many of you, I'm really hoping to walk away with some knowledge and clarity.  I'm just praying that I have my eyes and ears open enough to receive that.
While the Allume organizers have been amazing about dietary restrictions, I am a tad nervous about being gluten-free at a conference.  Any other GF folks making back-up plans?
Any newbies sharing the same concerns?  Any alumni want to share some advice?
Ok, enough about me, let's meet each other!  Link up below!