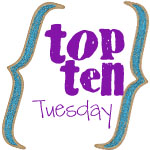 It's no shock I love coupons.  You may not be convinced that it's worth the time but I thought I'd list out things that I haven't paid for in over two years that I've been couponing.  (Here's one of my favorite deals) Also, here's a peek into my closet space where I store these things.  I like to call it my personal mini-CVS.  This is just half the closet and I give away bags of free stuff regularly.
So here's what I refuse to pay for these days…
Razors.  Even the fancy battery operated, refill required ones.
Tylenol.  Brand name!
Cold Medicine
Body Wash
Lotion
Shampoo/conditioner
Sunless tanning lotion
Deodorant
Cleaner (almost any kind…toilet,bleach spray, etc)
Toothbrush/toothpaste
If I bought just one of each of those at full price, that list would total nearly $60!  I'll go ahead and plug moneysavingmom.com.  I learned everything from Crystal!  And the thing is, that doesn't even touch the grocery store!  That's just health and beauty products from CVS!  I get so excited; can you tell from the exclamation marks!?!
Make sure to check out more Top Ten Tuesday lists at http://ohamanda.com/