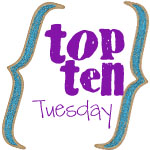 Yeah, so I'm going to be talking about Catalyst for a while I suppose.  Just to start I thought I'd make a list for you (but mostly me) of organizations that Catalyst promoted.  I'm planning to research many of them in depth that I feel called to but you might have a heart for a different ministry.  Here's a quick overview.
Here's the thing.  I KNOW that's a lot.  But as Helen Keller said, "I may not be able to do everything, but still I can do something".  Yes, I feel overwhelmed with all the ways we can help make a difference.  But not understanding all the ways doesn't mean I can't understand at least ONE way.
So pick one.
Do something.
Start a small monthly donation to one.  And then add another when you can.  Having any number of options should not lead us to no options.  Do something.
So I'll start the thinking process for you…which one jumps out at you as you read the list?  Go ahead, put it in the comments.
For me, obviously Compassion is really close to my heart but sex trafficking has been heavy on my heart for weeks leading up to Catalyst.  A21Campaign, Street Grace and Tronie Foundation were a big bright neon sign to me.  I'll be posting more about them in coming days.  Stay tuned!
Read more Top Ten Tuesday posts over at ohamanda.com.